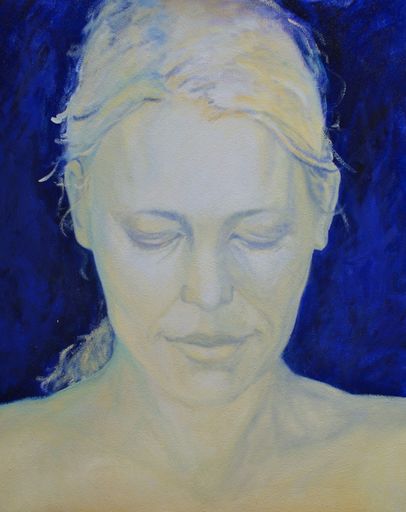 Being touched by what you see and feel, getting inspired by it, following it and translating it into a painting, ink drawing, sketch or doodle .......

This can be the emotion or attitude of a person, the eyes that reflect the soul or the vastness and strength of the (Groningen) landscape that evoke an emotion.

But the closer the subject feels to herself, the better it works.

With these subjects, painter Marloes goes to work, paintings are made with, among other things, oil on linen but she also works with ink / acrylic on paper.

Marloes lives and works just outside Drieborg (Netherlands). She can not easily be captured in a style but can best be characterized in an impressionistic / realistic manner of painting, but does not shy away from abstraction. Her subjects are diverse. These can be landscapes, models, animals, portraits of musicians in color or black / white and (ink) drawings.

Marloes graduated in 2006 at the Wackers Academy in Amsterdam, direction drawing / painting. From 2005 to 2008 she took painting lessons with art painter Harold Kleyn.